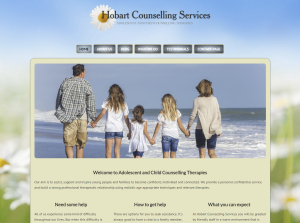 All of us experience some kind of difficulty throughout our lives, But when this difficulty is becoming overwhelming, continuous, frightening and detrimental to your life then it is certainly time to seek help, advice and support.
There are options for you to seek assistance. It's always good to have a chat to a family member, close friend, teacher, doctor or social worker/counsellor.
Hobart Counselling Services offer a professional counselling service in a relaxed and comfortable environment.
You will be treated as an individual and your thoughts and feelings respected and age appropriate and suitable therapies and techniques will be applied to help. We are here to assist, support and inspire you in your life journey. If you need help then Hobart Counselling Services may be able to help.
Hobart Counselling Services is the latest new website from Hobart Website Design.