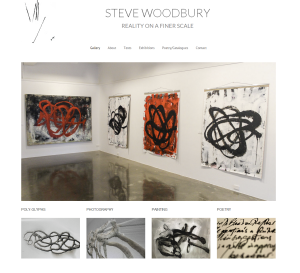 The latest website from Hobart Website Design is for artist, Steve Woodbury.
Steve Woodbury and his work explores the nature of perception and meaning – where we come from and where we go. His work has been exhibited in over 25 individual exhibitions and numerous group shows over almost twenty years and consequently can be found in public and private collections throughout Asia, Europe, the USA, New Zealand and Australia.
The website is a clean plain and simple website that is not cluttered and works well as an artists website displaying a glimpse of the artist and his work.