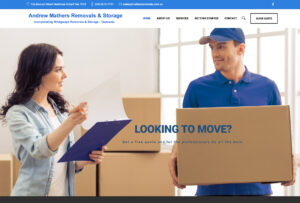 Andrew Mathers Removals is a proud family owned and operated business with over 150 years of experience moving generations of families.
Much has changed since 1870 with modern vehicles and packaging materials but Andrew Mathers Removals take great pride in their reputation earned and maintained for 150 years.
Andrew Mathers Removals has maintained the highest administrative and operational standards to serve the community and is recognised as a leader by the removals industry.
The company operates from the most modern and extensive removals and storage facilities in Tasmania. Located only (15) minutes from the central business district both Hobart and Launceston offices are ideally placed to serve all requirements.
Andrew Mathers Removals are here to make your move as pleasant and stress-free as possible. Contact us today we would love to hear from you.