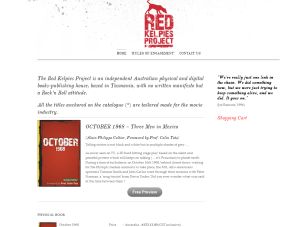 Our latest design is now online and it is a website for the Red Kelpies Project.
RedKelpiesProject.com.au is an independent Australian physical and digital publishing house based in Tasmania.
On-line purchases are now available with the release of their first manuscript, a hard hitting stage play with the promise of more to come.
–  Peter