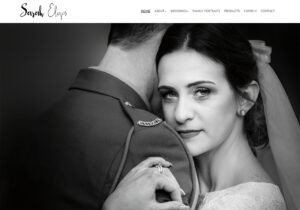 Sarah is the face behind the lens of Sarah Eliza Photography and a devotee to the art of photography. Sarah photographs weddings, engagement sessions, and family portraits so you can relive your memories forever.
Sarah has an eye for visual design and composure and believes a skilled photographer knows when to be the director and when to be the spectator.
Sarah is a member of the AIPP (Australian Institute of Professional Photographers) using professional equipment and carries all the necessary insurances including working with children.
My life is filled with my own special moments. Every day I create new memories with my wonderful husband, two gorgeous daughters, and a beautiful baby boy so I know just how important it is to capture precious memories.