Do you currently have a Flash based website or are you considering building one? My suggestion is DON'T.
Flash websites can look great. They often have great animations, pictures and nice sound but they have a problem and it is a big problem.
Flash sites generally do not rank well and if your great looking website is not going to rank well, then you are wasting your time and money.
So why don't Flash sites rank well?
There are a number of reasons why Flash based websites do not rank well and here a few of the main ones.
Flash websites are slow to load.
A large part of the world doesn't have a fast internet connection. That means that your potential customers will be sitting there waiting for your website to load. If your potential customers have to wait, then they are most likely to click away. Page load speed is also a factor in search engine page ranking and having slow loading pages can affect your rankings, and ultimately your traffic. Generally, a page load speed of around 3 seconds or less seems to be ok.
Search engine issues.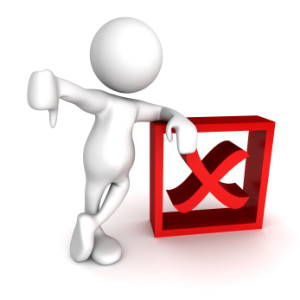 Search engines work by scanning the text information on a website, processing it and finding the best match for each search query. Well designed websites with lots of well written content and a semantically correct structure of titles, headings, paragraphs and links allow the search engines to better match websites to user queries.
Flash websites that are largely composed of graphics and little textual information cannot be accurately scanned by the various search engines to determine what the website is about. Google and other search engines cannot determine the contents of images, videos and audio elements of a website although they can read the names, alt text and description of each of the elements but this is not enough. If the search engines cannot determine the content of a website then it will rank them lower than the websites that can be properly scanned.
Poor cross platform support.
Flash websites cannot be navigated on the Apple iPhone. Mobile support for web browsing is becoming much more important with today's smart phones. Why would you want to cut out a large number of your potential customers. There are other problems with having the correct Flash version installed on your computer that can also impact on your browsing experience with Flash based websites.
There are a number of other reasons not to use Flash in your website but the bottom line is there are problems with Flash based websites and they are best avoided. If you have one, I would suggest you think about changing away from Flash if you wish to grow your business.
–  Peter