A subdomain is just another level of a domain. For example, http://sub-domain.domain.com.au is a sub-domain of www.domain.com.au. That is they are a substitue or seconday tier of a domain.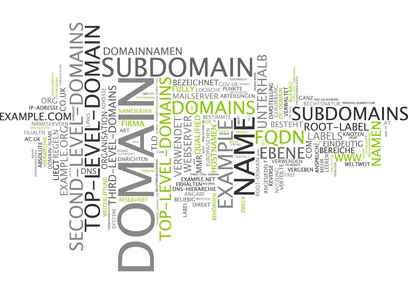 They do not have the www in front of them but they are treated much the same as a normal domain when it comes to search engine optimisation. Google, Bing and others rank sub-domains just the same and search engine spiders and bots scan them just the same as they do a domain. Search engines see a sub-domain as a new and separate site since it has it's own Home Page, index and everything another website has so why use them and why not just use more sub-folders on your main website instead.
Using folders such as www.domain.com/subfolder means that the search engine rankings for any or all sub-folders benefit the main domain. If you use a sub-domain, then each subdomain is treated as a separate entity, stands alone and doesn't benefit from the rankings from the main website.
If your sub-domain website is serving different clients then this is not necessarily a bad thing and under certain circumstances may actually be of benefit. Websites that try to serve or be all encompassing in their products and services don't always attract the same potential customers as several more defined websites.
Another advantage is that you can host several websites from the one host which is usually a cost saving. That is you get two or more websites for the price of one.
Sub-domains also appear to inherit the domain authority from the main domain. This can be an added bonus if your domain has been active for some time which is more that you would get from a new domain.
The thing to note about sub-domains is that Google in particular doesn't treat a sub-domain entirely independently and does attach some association between them. For this reason, you should limit your use of sub-domains and not have large numbers of them just to try and get more presence on a high ranking. Each sub-domain most importantly, should be a separate standalone entity and not just a duplication of the main domain.
One of the reasons many businesses and individuals don't use  sub-domains is that they feel that they just don't look right and might put them at a disadvantage but if it is serving a different client then there really isn't any reason not to use them.
–  Peter