A blog for business is an inexpensive, fast way to build an online presence, it is an ideal way for business and professionals professionals to establish their credibility and expertise.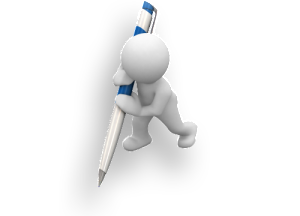 There are no rules for blogging however a well written blog will help promote your business, products and services. Below, I have listed some of the things that I consider important when blogging.
Use compelling keyword rich titles relevant to your business.
I like to make the first sentence/paragraph a brief summary of the blog.
If promoting a business then the blog should center around your products and services. You need to know who you are targeting with your blog to help you find a content strategy that a potential client will find interesting. If your blog is not relevant to people's needs then they wont be interested and will click away.
Think about those keywords and phrases that would would help you sell your products and services and use them sparingly throughout your written content. Well written content is king and search engines love it. Search engines scan your website regularly and look for changes in your website to see if it is active and they read your content. When I say content I mean text, a search engine cannot read an image or video file only its name, alt text and description. Well written content will help you promote your business and hence page ranking.
Don't be afraid to add your name or even a photo, it adds a nice personal touch to your blog. I always add my name at the end of a blog but my picture is a bit scary.
Post regularly. The more blogs you post, the more website traffic you will attract. It is your form of free advertising.
Don't post rubbish, keep the content relevant and appropriate to your business.
Include any images and documents to add interest.
Keep the blog reasonably short and to the point.
On a new website, blog often to get as much exposure on-line as you can but make the blogs relevant to your business.
These are just a few of the points that I follow, you may think of some more.
–  Peter