We design professional websites that will work for you. We can build a wide range of websites suitable for small businesses or for personal use. All the websites we design comply with current standards and are optimised for the best search engine results. Whether you are after a new website to promote your business or after a re-design of an old outdated website, we may be able to help.
For all our website designs we use WordPress. WordPress is very easy to use, manage and to keep up to date. WordPress is open source software, freely available and has an active community of developers and users with over 25 million websites powered by WordPress worldwide.
Google loves WordPress.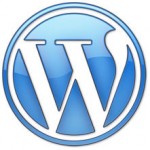 Why do we use WordPress. Well it is simple really. "Wordpress takes care of 80-90% of Search Engine Optimisation" says Matt Cutts of Google. Who is Matt Cutts, Wikipedia says this about Matt Cutts.
"Matt Cutts works for the Search Quality group in Google, specializing in search engine optimization issues. He is well known in the SEO community for enforcing the Google Webmaster Guidelines and cracking down on link spam. Cutts also advises the public on how to get better website visibility in Google."
WordPress makes controlling the content of a website easy. It can be done by you because the Administration area is as intuitive as it is powerful. WordPress is free, open source, and has a giant community supporting it. WordPress has changed the face of publishing content on the web, and we are all reaping the benefits.
WordPress originally started life as a blogging tool but now is arguably the best complete content management system suitable for building not just web site blogs but also pretty much any other kind of web site as well.
This site was built on WordPress and because most of the hard coding work has already been done for you by thousands of developers worldwide, it allows us to build professional websites quicker and at a much lower cost to you.