A business website is all but essential in this internet age.
Whether selling a product or service, nothing else works as well as a website. For a small initial and annual outlay, you can have an online presence to promote your business.
If you are in any doubt, just compare what you can get for a Yellow Pages ad compared to an online website. Not only is the cost a lot smaller, but the content that you can have is enormous. There really is no practical limit.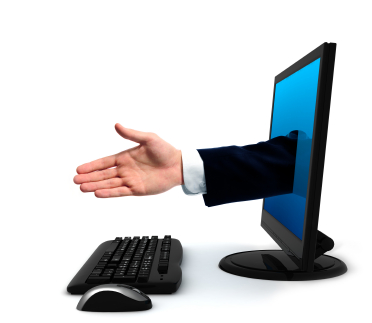 So where to start for those businesses looking to get online. The first place to start is to get a domain name. Your domain name is equivalent to your street address in the online world and just like all street addresses, there are some good ones where it is highly desirable to live and there are some bad ones that really won't work as well for you.
What should you look for in a domain name? For a start, you will have to purchase a domain name that is unique. When I say purchase, you don't really own a domain name but you purchase the right to use it for a specified time which is usually 1-2 years.
The things to look for when purchasing a domain name are:
Keep the name as short and memorable as possible,
Don't use hyphens. People browsing usually don't type it correctly.
If possible, include the location or the area that you will be servicing,
The function of your business. That is what is your business about.
Your domain name should be easy to remember and type.
If your company has been established a long time and is well known, then you could use your company name.
For an Australian business, a domain name with a .com.au extension is best. You will need an ABN to purchase a .au website in Australia and that tells other people that you are a registered business in Australia.
If you are promoting your products and services worldwide, then a domain name with a .com extension would be the best one for you.
If you find a domain name that you really feel will work well for you, then it may be worth purchasing other domain names that are the same but with different extensions and or variations of the name. (e.g. webdesign and webdesigns) You can set up one to redirect to the other.
If the domain name that you are after is not available, you could search for the owner using a service such as Whoismydomain, make contact and see if they would be interested in selling it to you. Otherwise, you are going to have to look for a suitable alternative.
When starting out, a lot of people may use their name or the name of their business. This is not always the best idea particularly if the business is new. A name reflecting the location and function of the business may work better for you. If starting a new business, it is a good idea if you can match your domain name, website and business name which will help you in online searches.
Your domain name is one of the most important parts to starting an online business. It is worth getting it right. Your website designer will advise you here but if you are buildng your own website, then this information should be of some help.
–  Peter