For your website to be successful, you need to spend time optimising the page and post content using relevant keywords and phrases. If your website is using WordPress and it is setup correctly then the best thing you can do to promote your site is plenty of good quality relevant content.
Your aim is to be on page one of a search ranking but only about ten websites can be on page one at any one time. Even better if you can get two of your web pages on page one, Google allows a maximum of two pages at a time.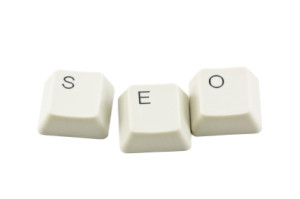 Website page or on-page optimisation is therefore necessary for you to gain visibility in search engine results. Your page content must be relevant to the search terms that users will need to use to find your website. You need to know your product and how to sell it and target your potential customers.
You see web pages all the time where the writer has repeated use of keywords and key phrases. This is not a good practice and may actually harm your ranking as the content may be regarded as spam. Don't do it. Follow good writing practices and structure your content around your product and service. You only need to mention important key words or phrases once and have a decent amount of quality content of at least 300 plus words. Don't duplicate your text, it is bad practice and won't help you.
So where is the best place to start to optimise a post or page?
There are a number of areas of a page that you should pay particular attention to and these are:
Title Tags – Your page or post title is a great place to start. Make it specific to what your page is about and limit the title to about 70 characters maximum and try and keep the most important and relevant keywords near the front of the title particularly if you are using a long title.
Meta Description – Your meta description is basically a brief summary of what your page is about. There is a very good plugin by Yoast called WordPress SEO. This plugin allows you to easily create good meta descriptions, focus keywords and page titles for your webpage. The meta description can help to let the search engines know what the page is about.
Heading Tags – It is best if each webpage is about a single topic and using heading tags can help break this into smaller components. The thing to remember is that the most important heading tag is the H1 tag. You should only use this once on a page or post and it should be relevant to the content of your page. It is the H1 tag that carries the most weight with search engines so careful planning is needed to tell the subject of the page in a few words. Other heading tags can be used as required to break up and give your page structure. Heading tags can be set from the Format dropdown box on the page control panel when in edit mode with H1 defining the most important heading down to H6 which defines the least important heading.
URL's – Having a search engine friendly url is important for on page optimisation. If you haven't set your permalinks correctly then do it now. You can set your permalinks under the Settings -> Permalinks setting. When you install WordPress, the Permalinks are set to a default setting which is just your page number. Change your permalink to 'Custom Structure'. I use the '/%postname%/' setting as the custom structure. This will give you a more meaningful Permalink url.
Anchor Text – Using keyword rich anchor text to interlink your webpages can help increase page view and hence page ranking. Instead of just entering a url in your page content, use a good keyword rich words or phrases and then enter link to your page from the control panel when in the edit page mode.
There are no secrets or tricks to getting good page ranking, it is all about good content, linking and structure.
–  Peter