Web hosts are companies that provide storage space on a server to store your website files that they own or lease for use by their clients as well as providing internet connectivity. (Wikipedia)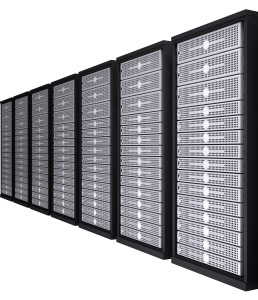 There are lots of web hosting companies all vying for your business. Most offer a good service at a low price. The things to look for in a Web Hosting company are:
Cost of various hosting plans.
The specifications of the hosting plans on offer.
Accessibility. How easy is it to actually talk to someone to sort out a problem because you will have problems occasionally.
Are they hosting locally, in Australia or overseas. You need a web hosting service you can trust, ask around or do some research here to help avoid problems later. Check webhosting forums for experience by others.
Reliability of service. What is their uptime, that is how much time per month is the host available on the internet. For example, a company that claims 99.9% uptime means that they be off-line for about 45 minutes on average per month usually due to equipment failure, server restarts or planned and unplanned maintenance.
Performance of service. Does the company run redundant servers and and how often do they backup everything.
There are many types of web hosting plans and some companies offer free hosting services. These usually have limited services and are often supported by advertising. Best avoided if you are serious about your business.
– Peter