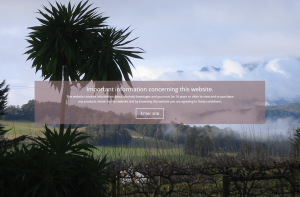 Wilmot Hills Distillery is a small distillery nestled in the hills at Wilmot, about 40kms south-west of Devonport and owned and operated by John and Ruth Cole who have a long-held passion for creating wine and spirits.
In recent years they have chosen to concentrate on a range of spirits which includes Gin, Pomadoras (apple brandy), Grappa, Basilico and Absinthe.
John started making green absinthe in 2010 after he bought a bottle and set about researching how it was made and has now expanded his range to include a red absinthe, which he believes is the only one like it in the country.
Wilmot Hills Distillery website is our latest design built on WordPress and includes a landing page and uses black page backgrounds throughout.