WordPress started as a fork of b2/cafelog, a simple blogging tool. It was a  joint project between Matt Mullenweg and Mike Little and was released in May, 2003.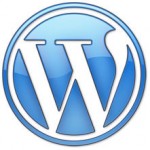 WordPress has since evolved into an award winning open source Content Management System with powerful blogging functionality and is deployed on millions of websites throughout the world. WordPress is now actively maintained by a large community of developers who donate their time and effort to enhance the open source project.
There are two ways of using WordPress. The first one is as a free weblog on WordPress.com where the hosting and management of the software is taken care of for you by a company called Automattic. The benefits are that it is free and easy to setup and is hosted on large servers where all your posts are backed up automatically. The disadvantages of WordPress.com are that you cannot run a custom theme but are limited to the 100 odd themes that are made available to the user. The other disadvantages are that you have limited extensibilty but it is free.
WordPress.org is the other way of running WordPress where it is installed on a self hosted site of your choice. The advantages are that you have complete control over the design and code and a huge range of themes, plug-ins and extensions. The disadvantages are that you will have hosting costs and will require a higher level of technical knowledge to setup, run and manage. You will also need to make sure your web hosting company is reliable, has minimal downtime and has a robust website hosting setup.
WordPress.org is what we use in our designs. We install professional themes which are customised to suit your needs and when you are ready, we hand it over to you to maintain. We can do this for you for an annual fee, however, WordPress is a very easy and simple Content Management System and we encourage and will assist you to take control of your website. All the design, setting up, optimising and deployment is our specialty.
–  Peter